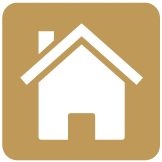 252m2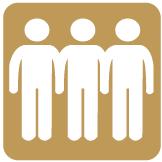 6-8 pax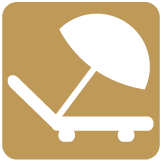 100 m2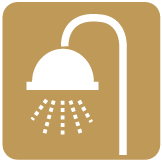 3+1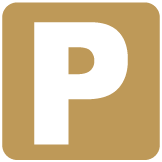 2
A splendid old town house with 252 square meters of built area and 100 square meters of a private fantastic garden with a swimming pool and a porch.
The house has been completely refurbished mixing the XVIII century antique house with XXI century avant-garde architecture. Fantastic location in the centre of the medieval town of Pals (Girona).
The house belongs to a complex of 2 houses sharing only the car park.
Quiet area and nice views, located in the heart of "Baix Empordà" (Costa Brava) at 7 km from the magnificent beaches of Pals, Sa Riera and Begur.
Register Number: HUTG-001745-10
45&nbspComments
We had an amazing week in the property! It is exactly as advertised, if not better! The kitchen is really well equipped with plenty of space. The pool and garden were incredible. Would definitely revisit. 10/10.

Great House. Clean. Parking and nice restaurants on walk distance.
La zona muy buena y la casa también Totalmente recomendable.

We had a wonderful stay at the house - it was in a fantastic location...the bread shop is opposite the entrance...and we really enjoyed exploring the beautiful area. Laura was so helpful with questions we had during our stay and the house was beautifully clean with great facilities. Thank you.

¡Lugar asombroso! Se siente como un hogar ...

Lugar asombroso. Se siente como un hogar. Maravillosos techos altos, habitaciones encantadoras con balcones.

Preciosas sábanas y toallas de la más alta calidad de algodón. Hermoso jardín y muebles de jardín.
El anfitrión fue muy receptivo y amable, y se ocupó rápidamente de un problema que tuvimos el domingo temprano en la mañana.

Pals es un maravilloso pueblo medieval. También tiene un restaurante de clase mundial llamado Vicus. Volvería con gran placer.

La maison de Gemma et Enric était parfaitement adaptée à notre besoin,WE entre (Website hidden by Airbnb) qualité des prestations de la maison, le village de Pals et la proximité de la mer nous ont permis de passer un WE radieux.


Great Experience! We decided to head up to Pals during January (off-season) and many many things are closed this time of year (Restaurants, etc!). But that was no problem, as we cooked many amazing meals at Can Caranta with it's gorgeous and well-equipped kitchen, and games by the fire at night. Lots of great local hiking, and always a pleasure to come back to Can Caranta afterward. Enric and Gemma were very kind and easy to work with. The radiant-heated floors are a fantastic touch this time of year. I can only imagine how amazing this house is during the summer months as well!

La mejor casa en la que hemos estado de Airbnb. Todo genial.
Fabulous property. So well maintaInedible and in a fantastic part of Pals. Really close to the old town. If you are wanting somewhere nice to eat, try Antic Casino restaurant just 50 yards up the road. Great place to explore the Costa brava. Lovely pool too.

Excellent

A very easy and clean house to live in everything you need. Good location,lovely bakery opposite.
Stayed Jun 2017
Lovely home; perfect location!

We thoroughly enjoyed 5 nights in this exceptional property! Three couples each had their own large bedroom and bathroom with lots of community space. We loved cooking together in the kitchen and eating outdoors or in. Well maintained and convenient to all of the Costa Brava. Pals itself is a beautiful town with all conveniences nearby.

Submitted Jun 8, 2017
Beautiful property, thoughtfully decorated. Great location on the edge of the most picturesque town I have ever been to. Great central location to make day trips to Girona, Cadeques and only 15 minutes drive to some fantastics beaches and old fishing villages. Highly recommmend this house. And Laura (property manager) was helpful and available at all times. She even came within minutes from a family meal when we stupidly locked or selves out. Can't ask more than that!

Vacaciones inolvidables

Estancia fenomenal.

Magnífica casa decorada con un gusto exquisito.

Instalaciones buenas y limpieza exquisita.

Tuvieron un magnífico detalle con nosotros y quiero agradecérselo en público, se lo merecen.

Dar las gracias a Gemma y Laura por su amabilidad y profesionalidad.

Para nosotros a rozado la perfección, y les damos un 9,9.


Gracias, paok45

Esta opinión es la opinión subjetiva de un miembro de TripAdvisor, no de TripAdvisor LLC.

Respuesta de la gerencia:Respondido: 17 de octubre de 2016

Muchísimas gracias por este feedback. Nos alegramos enormemente que disfrutarais de vuestra estancia!! Un abrazo, Gemma.

What a beautiful house! Spspacious, luxurious, exquisitely renovated.

We thoroughly enjoyed our stay. The house was so spacious that even with six couples and a child there was no crowding! Beautiful pool, fine quality renovation. And Pals was delightful.

Submitted Oct 6, 2016
Lovely house and ideal location

We had a lovely holiday in Pals, the house Can Caranta was super with everything we needed. The best thing though, was the location with local shops on the doorstep and great restaurants and cafes within walking distance. The old town is charming and there are many interesting places to visit within a short drive. Most enjoyable.

Submitted Sep 25, 2016
Amazing home! Perfectly situated. Owners were very communicative, had no problems arriving. You will love this place. We felt at home here.
Una estancia maravillosa en un emplazamiento fantástico!!!

Muy recomendable

Submitted Aug 30, 2016


Owner's Response:

We are delighted you enjoyed your stay with us.

All the best!

Gemma
Estuvimos en Can Caranta toda la familia (7 personas) y la verdad es que pasamos un fin de semana estupendo. La casa es muy acogedora, los espacios son amplios y la distribución es muy buena. A destacar: la cocina especialmente bonita, las habitaciones con su baño decoradas en un estilo rústico muy acertado, las dos terrazas, los dos porches y la piscina con su zona verde. Las fotos del anuncio se corresponden perfectamente con la realidad.
La casa está situada en el centro de Pals y se puede acceder a pie a todas partes. El parking a la entrada para dos coches es muy práctico.
Es una casa absolutamente recomendable para visitar esta zona del Empordà que tiene un encanto muy especial.
Wonderful house in the centre of a beautiful village. Couldn't have hoped for more. There is a slightly clunky check in experience, unlike most airbnbs, as this property is rented via an agency as well, but this aside the house is super. I would recommend it!
La casa es tal como se ve en las fotos, muy amplia y bien equipada. No tuvimos la suerte de conocer a Enric, pero tuvimos un trato muy profesional. Pasamos tres días muy a gusto con los niños.
La casa es bonita y limpia. Las habitaciones grandes y con baños. Enric estaba a disposición por cualquier problema. La cocina muy bien equipada. Había un parking. La única cosa es que es una casa aparejada y puedes tener ruidos de los vecinos, en nuestro caso no había ningún problema.

Summer holidays with friends

Maison tres fonctionnelle, chaleureuse et agreable idealement située dans le ravissant village de Pals.

1h de Barcelone, 30 mn de Girone et 15 mn de la magnifique plage de Callela de Palafrugell.

Nombreux golfs aux alentours.

Nous recommandons vivement cette maison.

Suggestions : un parasol pour la terrasse et la clim dans toute la maison (actuellement uniquement dans une chambre)

Merci a Enric pour sa disponibilité et sa gentillesse et Maria pour ses conseils.

Submitted Aug 16, 2015
The perfect place

Can Caranta is a marvelous place to live, pretty comfortable, perfect decoration, very close from everywhere and so nice. The beaches around are very beautiful and if you go like us with our children, they will enjoy so much in the swimming pool and feel secure as if they where at home. We recommend it for sure!

Submitted Jul 24, 2015
Enrico's house was absolutely fabulous, it matched the description exactly and was very central so we could walk into town easily. We had a little difficulty on arrival because the contact turned out not to speak English well enough to have a phone conversation and we didn't speak Spanish. However, we eventually hit on French as the best option and just about managed.

Furniture and fittings were high quality and the kitchen well equipped. We loved the fact that all three bedrooms (comfortable beds) were en-suite because we were adults travelling together and not used to sharing bathrooms! We also loved the fact that there were seating areas at both ends of the garden so that one was always in shade - it was VERY hot when we were there!

We had a wonderful time and would certainly go back.
Une superbe villa conforme aux photos.l'accueil, le calme ,la piscine ...tout était parfait. Nous reviendrons sans hésitation. Encore merci à bientôt.

We had a lovely stay in Spain. The villa was in a great location, centrally located in Pals. It's a beautiful apartment, each bedroom has its own bathroom, there is Wifi, a pool and a lovely outdoor area. It also feels very secure. Unfortunately we did experience a few issues with access to hot water (the boiler broke during our stay)-however, we mentioned this to Enric and he quickly and efficiently resolved the problem for us, with an engineer out within the hour. All in all a very pleasant stay and would definitely recommend!

Fin de semana inolvidable!!!!

Alquilamos la casa para pasar el fin de semana. Tres parejas y un bebé.

La casa es preciosa, está muy bien decorada. Es muy cómoda ya que tiene tres habitaciones dobles con baño en cada una de ellas. También nos proporcionaron una cuna que solicitamos en el momento de la reserva.

La cocina y el comedor están muy bien equipados, no falta detalle. Estuvimos en enero y pudimos disfrutar de la chimenea. La casa además dispone de un sistema de calefacción de suelo radiante muy confortable.

La casa se encuentra en una ubicación ideal, en un pueblo tranquilo como Pals, cerca de la playa (5km) y rodeada de preciosos parajes rurales para visitar.

A 15 min se encuentra la ciudad de Palafrugell donde hay un fantástico mercado de pescado, carne y verdura.

La propiedad Enric y María Rosa son muy amables y muy atentos.

Volveremos en verano para poder disfrutar de la piscina ;)

Submitted Feb 3, 2015
just great! the house is lovely , very nice designed with a lot of love to details without forgetting origin of Catalan architecture. Enric and his staff are very helpful and always available. we have spend a great time together with my family visiting us , plus dog and little baby , the house gave room enough for all of us , for cooking together and relaxing in the garden. Thanks Enric , we will come back soon!

Fantastic house in wonderful town of Pals. We had abit of difficulty getting there as we did not know that before exit 9 off the AP7 motorway was preceded by 9A & B! Then we found it difficult to understand the kind woman who met us English! However we got there and all ended well.

A lovely house, very cosy with a beautiful kitchen! Also, the service was excellent. Thanks!
What a lovely place --- we had a wonderful time!

We were two families vacationing together (total: 5 adults, 3 kids under age 5). This location was perfect, for grownups and kids alike.

Very nice house in the most beautiful region of the Costa Brava without mass tourism. Relaxingpool and garden Inside the house it is very spacey and there is everything you need.. Its location was perfect for exploring this beautiful area of Catalonia. We really enjoyed exploring the immediate countryside, there are several beautifully preserved medieval villages within easy cycling distance.

The beds were comfy and the bed linen and towels of a good quality. The house was clean and well presented. The kitchen facilities are excellent and all 8 of us really could sit in comfort and enjoy our meals in the pleasant dining area. The glasses, crockery and cutlery were all more than adequate. (We didn't use the BBQ or eat in the garden so I can't comment on this experience.)

The village is full of restaurants so there is no need to cook if you don't want to and no need to drive in the evenings. We tried 3 restaurants and they were all good.

The last day we did part of the 'Cami de Ronda', an ancient smugglers path along the stunning coastal scenery of the Costa Brava. The section we did, between the beach at Pals and SaRiera is beautiful, with stunning virgin coves along the way. The Costa Brava region of Spain is a "must see" for anyone who loves travel.

We are hoping to come back as we didn't have enough time to see it all!. Thank you for all your help in making it a magical week for us all, we enjoyed our stay immensely!

Thanks again Enric, it was great!!!

Submitted Sep 29, 2013


Owner's Response:

It was a real pleasure to meet you all. I'm really glad you like so much the house as well the sorrounding area. I can see from your review you visited some of the places I recommended :)

I hope you we can see you in a near future. Kind regards to all !.
not quite as described

We stayed at the properly for a week (joined other family members who had booked it for 2 weeks). A lovely house but several things were not quite as described....only 2 sun loungers so had to take turns between the 7 of us! Poor WIFi connection so spent several days unconnected. Only one room had a fan so we asked for another one which turned up 2 days later covered in dust. Bedside lamp broken/no bulb. We didn't meet owner but Rosa, who managed it, didn't speak any English so communication could be difficult for people who speak no Spanish. Last annoying thing was that the pillows are very mean and bed sheets could have done with an update. Sorry but this property does not quite match it's description.

Submitted Sep 9, 2013


Owner's Response:

I'm really sorry to hear that your stay wasn't as pleasant us expected. Our aim is to provide you a wonderful stay although some problems may occur. But we always take a serious compromiso to fix it as soon as possible. For instance, wifi provider. If there is a failure on service we need to know it straight away to claim the company to repair it.

Is true that we have 2 sun beds (as shown on pictures) but to fit one for each guest would be a problem to move around.

Thanks for pointing out the lack of fan in one bedroom. For next summer will provide directly one fan for each bedroom.

It's true that Rosa doesn't speak very good english but you always could reach me to sort out any doubt or problem.

Regards.

Enric.
Beautiful stay at Can Caranta, Pals!

We stayed at Can Caranta, Aurora's House, for two weeks in June 2013.

My husband, myself and our little 11 week old daughter had the most amazing stay in a stunning villa in the middle of the beautiful medieval village of Pals.

The villa is so nice that some days we decided not to go out and simply enjoyed the house, the lovely pool and terrace. The house is exactly as described on the images, very clean, has a well equipped kitchen and stunning bathrooms. The inside of the house (downstairs) stays cool even when it gets very warm outside which is nice and refreshing.

The garden and pool are serviced regularly.

The house is located in the old medieval village of Pals just outside the old town walls. The village has small fruit and vegetable shops, convenience stores, etc and (very important!) a little store that sells delicious homemade artisan ice-cream. Take a stroll through the old village, it's worth it, especially before the shops open early in the morning.

Supermarkets can be found in villages / towns nearby.

We discovered a few small beaches along the coast that were not too touristy and enjoyed spending hours by the beach. The coastal walks are gorgeous and there are plenty of them.

It would be advisable to come by car / rent a car to be able to explore the lovely area. A parking space is available on the property.

We will definitely come back!

Submitted Jul 27, 2013


Owner's Response:

It was a real pleasure to receive Susanne with her family.

They were an excellent guests leaving the house in a mint condition. We would like to receive them at any time.

Kind regards.

Enric.
Dias de descanso en CAN CARANTA, PALS

Vi la casa y me quede prendada de ella.... No teníamos claro donde pasar las vacaciones pero no dude cuando entré en Homeaway y vi CAN CARANTA.

Fue como estar en casa, muy acogedora, cálida y confortable. No le falta detalle para pasar unos días de descanso. La cocina es muy espaciosa y con toda clase de comodidades. Las habitaciones grandes y cómodas igual que el resto de la casa.

Teniamos Wifi en toda la casa.

Tenemos que agradecer a Enric y Rosa su amabilidad desde el momento en que nos pusimos en contacto con ellos.

Todo y que han sido unos días muy fríos de febrero, en la casa no se notaba ya que tienen muy buena calefacción.

La visión nocturna de la piscina, era muy relajante, con el cambio de colores. En verano debe ser fantástico poder bañarse en ella.

La casa esta situada muy cerca de centro de Pals, (precioso pueblo medieval) pero lo suficientemente alejada para estar tranquilo, sin ruidos. También esta cerca de hermosas playas y lugares de interés.

Muy cerca de la casa hay una carnicería/charcutería/quesería/ donde se puede encontrar casi de todo, panadería, farmacia, colmados pequeños y prensa y a unos dos kilómetros un súper grande, también restaurantes. La gente del pueblo emana amabilidad lo que sigue haciendo muy cómoda la estancia en Pals.

Enric, muchas gracias por facilitarnos la paellera.... nos salió una paella de "categoría".

Recomendamos sin ninguna duda la estancia en CAN CARANTA. Queriamos descansar y lo hemos conseguido. Muchas gracias por haberlo hecho posible.

Submitted Mar 4, 2013


Owner's Response:

Ha sido un verdadero placer tener como huéspedes a Teresa y su familia. Realmente han cuidado la casa con verdadero esmero y cariño sin olvidar el buen trato y simpatia de Teresa. La verdad es que son unos huéspedes fabulosos.

Gracias por vuestra visita y esperamos poder veros muy pronto !!!

Un saludo.

Enric.
Great location and great property! Pals is a unique historic village and is the perfect starting point to discover l'Empordanès. We picked Enric's house for a 3-day/2-night getaway just before Christmas and it proved a great choice - convenient and comfortable and Enric's staff was always available and responsive. We were just 3 people sharing, with a double bedroom each and individual bathrooms - so the house can easily accommodate 3 couples and up to 8 people I guess. It made for a nice stay in late December but it must be great in the Summer too - with some great beaches nearby and a private swimming pool on site. Highly recommended!
We fell in love !!

We just returned from a one week's stay in Pals at this great villa. Enric and Rosa were so helpful in helping us make our arrangements and in answering any questions about the area.

We fell in love with Pals, it is a beautiful little town and my favorite part about this villa was its location. Though the kitchen is so well equipped for a rental (we did cook a little bit), we ended up going out to eat most nights in the town which is literally a 1 minute walk.

I loved the vibe of the town and we found some wonderful restaurants. We spent each day exploring 5 different beautiful and unique cove beaches and this villa was perfectly located to go to all of them.

The house is very well equipped and comfortable with a lovely outdoor area and pool that the kids enjoyed every afternoon.

We loved every minute of this vacation and you will not be disappointed if you go here, we hope to return some day!
Lovely and cousy

We just spend a fantastic weekend my wife and I. The House is well located, closed from shops and groceries.
It was nice to dinner next to the fire place

We like playing golf and we could enjoy 2 golf courses a 5 minutes driving.

We come back for sure at spring to enjoy fully with all family.

We had a pleasant stay in Enric's house. The house is exactly as beautiful as the pictures. We look forward to staying again and we definitively recommend it.
Einfach wunderbar

Wir waren eine Woche in diesem wunderschönen Haus und haben es sehr genossen. Hochwertige Ausstattung. Es hat sich rundherum gelohnt. Vielen Dank an die nette Betreuung.

Submitted Oct 12, 2012
Home away - the name is the game here!

We spent a couple weeks at the property in Summer 2011 and had the most comfortable stay. The house itself (both halves) has just been exquisitely remodeled with lots of attention to detail and a very tasteful ineterior. Kitchen and baths are superb (Rainforest Shower) and we really felt like in a private home, not a vacation house. This is what makes all the difference about this place. We have rented many houses before and none was as comfortably and really "homey" as this one. What also contributes is that you have a small garden but are still downtown Pals. You step out the back door and have the local bakery, a fine butchershop, Groceriy stores and everything you need for daily (urban) life within footsteps. If you want to mingle you can easily get to know the locals and really feel home.

Since the house was brand new remodeled there is nothing I can think if that would be reason for critizism. Communication with the landlord is easy and all was handled correct and easy.

The area of the lower Emporda is very nice for cycling, windsurfing, sailing and general beach vacation. Lots of small cove-style beaches to try out and a trip to Gerona (30 mins) or Barcelona (90 mins) can bring the City-Vibe if you miss it after too much sun and beach. Nice shopping to be found in Palamos And Platja d'Aro.

One final tip if you rent the house: Make sure to pick up a roast chicken from "Can Padres" - just 5 mins walking distance and eat it in the evening by the colorful illuminated pool. Maybe add some music and there you have your unforgettable moment ;-)

Submitted Oct 29, 2011
Perfect holidays!

It's like being at home! The house is quiet, spacious, very clean, comfortable, with free wi-fi and a lovely pool. The kitchen is huge and very well equipped. It is located near the center of Pals, with supermarkets, ATMs, restaurants, butchers, pharmacies, bakeries, and everything necessary for a good stay. It is a small town, but very welcoming. In this area you can visit enchanting towns and fantàstic beaches on the Costa Brava.

Submitted Nov 8, 2011
Espectacular... volveremos!!

Hacía tiempo que no disfrutábamos de una casa como la de Can Caranta. Las habitaciones espaciosas, con su vestidor y su baño, la cocina impresionante, el salón super confortable que da al jardín, una maravilla. Es perfecto para disfrutar del pueblo de Pals, porque estás en pleno centro con todas las tiendas a mano, restaurantes... y al mismo tiempo llegas a la casa y respiras una paz... Tiene una piscina monísima!

La verdad es que nos la encontramos muy limpla y la atención que tuvieron con nosotros tanto Enric como Rosa Mª en todo momento también es digno de mención.

¡No dudéis en visitarla!

Submitted Sep 7, 2011
The best house in many years

Incredible house in the center of Pals. Big and nice bedrooms each one with its bath and dressing-room. I love decoration... it is full of nice details. Kitchen and living-room are perfect and full-equiped. Garden and swimming-pool are also great. We also had a very good relationship with Enric and Mª Rosa. Property was perfectly clean.

Pals is a very nice village to visit. We recommend it.

Submitted Sep 7, 2011