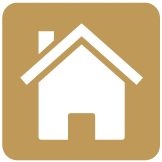 84m2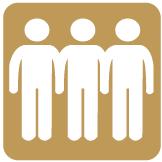 5-6 pax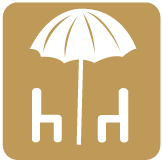 33 m2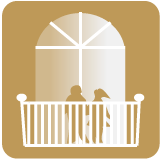 5 m2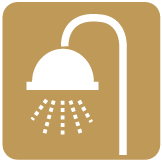 2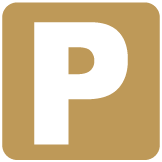 1
A beautiful Duplex Penthouse on the second floor with 84 square meters of built area, situated in a new building with Old Style, located in the centre of vibrant Palafrugell (Girona).
A very quiet apartment with nice views from the charming and private, sunny terrace (33 square meters).
Located at 100mtsfrom the market, the Church and the Main Square in Town.
Palafrugell is in the heart of "Baix Empordà" (Costa Brava) only 3km from the magnificent beaches of Calella de Palafrugell, Llafranc and Tamariu.
Register Number: HUTG-010746-44
49&nbspComments
Una semana preciosa

Mi esposa y yo pasamos unos días muy bonitos. Disfrutamos de un estupendo dúplex en el centro de Palafrugell.

A pesar de su ubicación, es una zona muy tranquila y al mismo tiempo te permite salir de compras sin tener que desplazarte.

Es un sitio ideal para realizar excursiones, tanto de interior como de playa.

Très bel appartement calme et parfaitement bien situé dans le centre ville de Palafrugell

Appartement très bien situé. Très calme. Superbe terrasse et garage

Submitted Sep 10, 2018
Está muy bien situado. La terraza es muy grande y agradable. Al frigorífico le cuesta un poco llegar a la temperatura correcta. Cuando estuvimos el wifi no funcionaba al principio y luego funcionó deficientemente.


Respuesta de Enric & Gemma:
Hola Luis-Eloy, muchas gracias por tu feedback! Para tu información el WIFI y el frigorífico ya están reparados. Siento las molestias. Me alegro que tuvierais una buena estancia. Esperamos recibiros nuevamente pronto. Saludos.


Es war ein fantastischer Aufenthalt. Gerne wieder!
We had an amazing stay! Great place, great location, very good communication! Thank u!
Es un bonito apartamento en Palafrugell

Cerca de la playa. Lla Franc, Calella, Canadei y Tamariu. Palafrugell se recomienda para todo el año.

El aeropuerto de Girona está a 40 km. Y lo mejor son los pequeños bares. Hemos estado allí durante los últimos 15 años en Navidad.
Great location, beautiful apartment, incredible terrace, and a very tight parking space. We would definitely recommend this apartment and would happily return!
Appartement agréable correspondant au descriptif Séjour sympa Merci René et Francoise.
Detta är en typisk semesterlägenhet som ingen bor i permanent, vilket märks på utrustning och vad som finns i skåp och lådor. T.ex. fanns bara toalettpapper och diskmedel så det räcker första dagen, köksutrustningen duger bra till frukost, men att laga en mer avancerad middag finns det inte utrustning för. Det enda som fanns i skåpen var en flaska vinäger, så ta med eget salt, olja, kryddor etc om du inte vill köpa allt på plats. Solterrassen på taket var underbar och där fanns sol hela dagen från 8.30 och framåt. Garaget i källaren var också en stor tillgång. Lägenheten är fantastiskt tyst och inte ens kyrkklockorna hördes i sovrummet på morgonen. Se upp med de extra husregler som Enric och Gemma vill att du ska skriva under efter att bokningen är gjord. De enda avtal som behövs är Airbnb's avtal.
Estancia increíble

¡Tuvimos una estadía increíble! Es un hermoso apartamento con excelentes vistas. Convenientemente ubicado para explorar la Costa Brava. El anfitrión fue muy amable y receptivo. ¡Felizmente regresaría!
Hem estat molt agust a l'apartament, esta tot net, els llits són comodes, és molt cèntric i és d'agrair que tingui aparcament perque sino seria més complicat carregar i descarregar.
Excelente alojamiento que admite mascotas!

Aunque está justo en el centro de Pallafrugell, la propiedad se encuentra en una calle tranquila, por lo que no hay ruido de la madrugada ni de la noche para perturbar el sueño.

Decoradas con gusto y cómodas camas! Tiendas, bares, restaurantes y el mercado, todo a la vuelta de la esquina, por lo que no es necesario tomar el coche, pero recomendaría un coche para poder explorar los hermosos balnearios locales.
Recomiendo encarecidamente esta propiedad!

Pasamos 2 semanas en una propiedad conveniente y bien mantenida

Ubicación:
Excelentemente situado a solo un par de minutos a pie del mercado casi diario (fruta, verduras, pescado, carne) y la plaza principal con sus bares y restaurantes. El supermercado más cercano (Caprabo) está a solo 5 minutos a pie. Este es un buen tamaño y está bien abastecido, pero está muy discretamente situado en c / Begur en el cruce con c / Garriga. En el extremo opuesto de la ciudad, cerca de la estación de autobuses, encontrarás a Lidl y un poco más lejos, Aldi.

Aspecto:
Teníamos apt 1 - 1, que tenía una agradable vista de la sala de estar y balcón. El balcón, que es adecuado pero no enorme, está orientado al sur; esta es una espada de doble filo: no hay mucha protección contra el fuerte sol del verano, pero es una ventaja en la temporada media y baja. La "vista de la ciudad" desde otros apartamentos es realmente una "vista de la calle" hacia el norte (la calle es semi - peatonal, por lo que no es nada ruidoso). Los apartamentos de la planta baja tienen un patio rodeado por una pared bastante alta, por lo que no tienen mucha vista, y el sol es limitado, dependiendo de la temporada. Consulte con Gemma / Enric, quien hará todo lo posible para responder cualquier consulta.

Equipo:
El área de la cocina tiene muchos utensilios. Hay una placa de inducción de 3 anillos muy eficiente y un microondas, que se adaptan a la mayoría de las necesidades de cocción. Sin embargo, no hay horno.

Estacionamiento:
Creo que hay estacionamiento subterráneo disponible debajo del bloque de apartamentos, pero de nuevo, confirme con los propietarios.

Moverse:
La estación de autobuses de la ciudad está a unos 15 minutos a pie y ofrece una buena variedad de destinos. Palafrugell y el apartamento son una excelente opción para quienes no tienen coche.

Se alojó en septiembre de 2017


Respuesta de la gerencia:Respondido: 4 de enero de 2018

Thanks so much for this lovely review Donald! We would be delighted to welcome you again! All the best, Gemma

Muy buen Apartamento Dúplex

Cómodo para descansar unos días. Disfrutamos especialmente de la terraza maravillosa, que era un excelente lugar para tomar una copa antes de explorar los restaurantes locales. Palafrugell es una joya de ciudad.

Tiene un maravilloso ambiente relajado, lleno de familias locales, un puñado de tiendas, un deli geat o dos y una lista de todos los festivales anuales. Nos trataron con la danza Sardana, un poco de jazz y un coro en noches diferentes.

La concurrida plaza principal es el centro de toda esta actividad y está rodeada de concurridos bares, restaurantes y heladerías. El increíble Centro Fraternel es el centro de la comunidad.

El Centro Comunitario es el centro alrededor del cual florece la vida local. Volveremos, y lo más probable es que reservemos Can Tarongeta por segunda vez.

Excelente apartamento casi en el corazón de la ciudad

La ubicación es genial. Muy cerca del mercado de alimentos y la plaza con un montón de caffee y restaurantes. Música en vivo y conciertos eran casi todas las noches.

Se requiere un coche para llegar a playas bonitas. Playa más cercana a 10 - 15 minutos de manejo. Bonita terraza con instalaciones para barbacoa.


Vacaciones de verano en el norte

Tuvimos unas excelentes vacaciones en Palafrugell y el apartamento fue una base ideal para nuestra familia de 2 adultos y 3 adolescentes.

La ciudad es muy tradicional, con calles estrechas, una plaza principal, mercados diarios y locales de canto / baile todas las noches.

Una base ideal para explorar las ciudades costeras de la zona y visitar Girona o Barcelona. La terraza en el apartamento fue lo más destacado y pasamos tiempo allí la mayoría de los días. El servicio de autobús local también fue excelente.

Hemos estado muy bien. Un apartamento muy agradable. Le faltan detalles para una mejor habitabilidad, comentados con los gestores. Volvería sin dudarlo.
Muy buen departamento en una excelente ubicación

Este fue un apartamento / ático bien equipado y muy cómodo con aparcamiento privado en el centro de Palafrugell, que es una base perfecta para un descanso en Cataluña.

La comunicación de Gemma, el propietario, fue de 1 clase de calle. Disfrutamos mucho de nuestra estancia y no dudaría en recomendar esta propiedad

Great apartment!

Apartment was great, equipped with everything you need. Make sure you have a car if you stay here, not alot to do in Palagrugell. You have to drive to get to the beach. Close to restaurants, grocery stores and shops.

Submitted Apr 28, 2017
Sehr schöne Lage in einer ruhigen Nebenstraße im Ortszentrum. Geschmackvolle Einrichtung, nur in der Küche nervte der billige Messerblock, ein oder zwei gute Messer sind nicht teurer, sorgen aber nicht ständig für Verdruss.
TRES SATISFAISANT, petits problémes ménagers résolus immédiatement.

Accueil trés agréable de la part d'un personnel attentif et compétant. L' appartement est

moderne et bien équipé. Le garage accessible depuis l'appartement est un plus.

Nous avons passé un trés bon séjour

Submitted Feb 23, 2017

Owner's Response:

Merci de votre feedback Jean-Claude... On a été ravis de vous accueillir! À bientôt!
The apartment is great, very clean, nicely furnished and finished and in a great location in the centre of town. It comes with underground parking which is really needed given the lack of parking in town, although the drive down to the parking spot is quite tight. We did have some issues getting hold of the people looking after the flat that led to us having to hang around to get in but once in it was an overall good experience.
Perfect place to stay in Palafrugell area

Very nice apt in the centre of Palafrugell town and only a few minutes away driving to the coastal area.

Apt very clean, modern and new, offers most appliances needed for a vacation stay.

Its surroundings are also very comfortable (local markets tuesday-sunday 2 minutes by foot, supermarket 10min by foot).

Submitted Sep 28, 2016
We had a very lovely stay! The apartment looks even better than in the pictures! Everything is lovely decorated and clean. It is very convenient to get around with a car to all the different beaches that are only a few minutes away. You also don't have to worry about where to leave your car, there is a private parking lot. The flat is very central, just 5 min walking to city center and market. We would definitely come and stay again!
Enric's penthouse apartment was very comfortable with plenty of room to spread out. It was super clean and great to have a parking spot. Rosa showed us into the place and helped us get settled in nicely. She is very sweet and we could call her anytime we needed anything. The place is nice and central to all of the Costa Brava area. Great location!
Wonderful place to stay

This was an absolutely wonderful place to stay. It is located in a charming little town with easy access to medieval towns, beaches and roman/greek ruins. The apartment is located in the center of the small city with easy access to restaurants. They have a wonderful market on sunday with beautiful (and inexpensive) produce, fish and meat. It was easy to coordinate arrivals and departures and Rosa was very helpful with suggestions for restaurants and local attractions. The apartment is perfect - modernized and comfortable, with a great view on the 2 terraces. I recommend if you are parking underground that you have a small car. The space in the underground parking garage is small and tight - a bit hairy getting out (you will see all the car paint on the wall next to the ramp)! We spent 4 days there and didn't see everything we wanted - we are definitely coming back.

Submitted Nov 3, 2015
Excellent! We had a wonderful, relaxing holiday. This is a lovely, cosy, bright flat – even nicer than the photos! It's in a perfect location, close to the market square, shops and daily food market. There were three of us but the flat would happily accommodate a larger party. Buses to local beaches and towns are easy to access – and this part of Spain is really beautiful. We would really recommend a stay here.
5 friends went for the weekend, to do the Camino de Ronda along Costa Brava, the apartment is fully equipped (parking included) and 5 minutes walk to the center. Mrs Rosa Maria welcomed us and give us useful information. As well the town is connected to any beach you want to visit. Completely recommended!
Mrs. Rosa is a very sweet person, who gave her very best to give us all the information for Parafrugell and surroundings. The appartment was as it was described. Very nice, beautifully decorated and well furnished. We loved it and would recommend everyone to stay there. We will definitely come back. It was great.
Appartement très bien. Spacieux et très agréable car situé très proche du du centre avec le marché tous les jours et commerces très sympa. Sans oublier la proximité de la côte et des plages.
El piso es muy bonito y tal cual esta en las fotos. Muy buena predisposicion de los anfitriones para quedar para el ingreso al piso y resolver cualquier problema con el piso. Altamente recomendado!
Wonderful home in a perfect location. Close by car to all the local beaches and the town centre is beautiful too (special mention for Restaurante L'Arc). Exactly as it is shown in the pictures. Really lovely stay, would certainly recommend.


Beautiful apartment in a beautiful town

We stayed in this lovely penthouse apartment for a week and just loved it. It is modern, clean and very comfortable. The location is great - just a quick walk to the centrum with restaurants, a daily fresh market, grocery stores and other shops. Easy drive to so many beautiful beaches. We have stayed in many VRBO properties throughout Europe and this is by far the best. The kitchen had everything you could want for cooking, 2 nice bathrooms and a washing machine. It's also equipped with two televisions with a great range of channels and quick WiFi. We would not hesitate to stay here again.

Submitted Jul 7, 2014

Owner's Response:

Hello Jennifer,

We really appreciate your positive comment. That really encourage us to keep improving our property and services to give our best services to guests like you.

Thank you so much !! and you're very welcome at any time.

Best regards.

Enric.
It was a pleasure to stay at Enrics beautiful apartment. The view from the terrace is great. I woult definitely recommend the apartment.

Cet appartement correspond parfaitement à la description. Il est impeccable, grand avec son duplex, ses deux SdB, très propre et très bien placé dans la ville. Il est joliment décoré et aménagé. C'est une construction récente et tout le confort est fourni. Bonne literie. Endroit calme. belle terrasses avec BBQ.Il possède un parking en sous sol très pratique car accessible par ascenseur. l' emplacement permet d accéder rapidement à tout les lieux touristiques.

L'accueil fut magnifique. Nous y reviendrons avec grand plaisir et nous le recommandons fortement.
Hidden gem in authentic spanish town

This truly is a great place to spend you holidays. We spent one week in august with our two adolescent children and had a fantastic time. a café, daily markets and shops are litteraly on your doorstep. The famous costa brava beaches are only minutes away by car and you can visit towns like Gerona and Begur, to be back in time for a drink and BBQ on that huge terrace overlooking town. We enjoyed the music and festivals on the market square in the evening. Inside you find all you need and the interior exactly meets with the information on the website of gemric. Thanks for your warm catalan hospitality, we will come back for sure !!

Submitted Oct 16, 2013

Owner's Response:

It was a real pleasure to receive you all. We're really glad you had such a wonderful time enjoying the property and the surrounding area.

We'll be delighted to receive you again at any time!

Best regards.
Although an alleged "communication error between owner and Airbnb", got us into apartment 2.3 instead of 2.1 in the same building, we really enjoyed our stay in the almost similar configuration, fitted for 6, but to our standards optimal for 2-4.

On the +: Light, clean, modern and comfortable. Indoor parking garage, elevator, wifi, washing machine.

On the -: minimal kitchenware, no dishwasher. Oh, and do hit one of the local supermarkets first for all the basics, as you will only find clean and empty cabinets/toilets.

Bottom line: for us, this apartment is the perfect, all year round base to fully enjoy both the coast and the city of Palafrugell. We would certainly rent from Enric again.
We had a great stay and the apartment was beautiful very comfortable, well equipped and clean. The location was central, and within a short drive from the lovely beaches, We would love to come and stay again sometime soon.
Ce joli appartement sur deux étages avec une magnifique terrasse donnant sur les toits de Palagrugell a été l'endroit parfait pour nous 5 qui étions venus passer le weekend pour un mariage.

Propre, équipé, spacieux, agréable.

Rosa la dame qui nous a donné les clefs et a assuré que tout se passait bien, a été adorable.

Contact et organisation facile.

Excellente adresse !
Overall we had a fantastic stay. This two-floor apartment was very clean, well equiped and very comfortable. The roof terrace was great for enjoying a relaxing breakfast with a view! Our contact met us at the door to hand over the keys and was very helpful. The area is very quiet and peaceful - we didn't hear a single neighbour. Yet a few streets away there is the bustling town market with an excellent range of food.

We would definitely stay at this duplex again. Highly recommended!
Enric's apartment is beautiful, warm and cozy on those cold fall/winter evenings We arrived to a warm greeting, and despite our language barrier of not speaking fluent Spanish, we felt that we were in good hands. It's clean and has the BEST down comforters!

The apartment is centrally located and close to public markets, restaurants and shopping. We used it as our hub for day trips around the region. Parking is free and the city is easy to navigate.

Can tarongeta

Fabulous modern apartments with great finishes, furnishings, and plenty of light and space. We stayed in two, a one bedroom on the ground floor which had a lovely private terrace with sun loungers and table for alfresco dining. The propery is very secure, in a quiet street only a few yards from the centre of town. Our second apartment was a 3 bedroom duplex on the second floor that has a great private roof terrace with sun loungers and a bistro table and chairs. It was lovely to sit outside enjoying a morning coffee or evening glass of wine. The furnishings are all modern and co-ordinating and spotlessly clean and well maintained. The customer service from the owner and his staff were second to none. First class accommodation in a perfect location.

class accommodation in

Submitted Sep 13, 2012
Wonderful Stay at Can Tarongeta

The description of Can Tarongeta is modest as the space exceeded our expectations upon arrival. The piso is very well appointed, comfortable and provides everything necessary to have a wonderful stay. This doesn't even mention the wonderful attention by owners. We truly felt that any help needed was only a phone call away. Thanks again for a wonderful stay.

Submitted May 17, 2011
A lovely stay!

We really enjoyed our vacation in Costa Brava. This apartment is brand new and the decoration is lovely. It is conveniently located in the center of Palafrugell but it is also very quiet and peaceful. Also, you have lovely beaches nearby. We will definitely stay there again next time!

Submitted Oct 24, 2010
Very nice

We found Can Tarongeta to be a very nice apartment that is well equipped with nearly new appliances and furnishings, free WiFi, etc. It is in a modern building with an elevator and parking garage.

There is an outstanding street market within walking distance. They have it every day but it is really impressive on Sundays.

The surrounding area has much to offer. We especially enjoyed the small attractive seacoast villages like Llafranc which is just a few kilometers away.

We stayed only a few days but left feeling that even a week here might be too little time to really appreciate the area.

Submitted Oct 18, 2010
Una ubicación preciosa para una escapada

El apartamento era precioso y central, buenos restaurantes y bares, pero necesitas un coche para ver todas las zonas y las playas de los alrededores. Tuvimos suerte de tener unos amigos que poseen un apartamento allí, así que nos mostraron el entorno y si no fuese por ellos nos habríamos quedado en la ciudad.
Verdaderamente nos encantó el lugar!

Es un apartamento fantástico en el centro de Palafrugell. Es totalmente nuevo y estaba decorado con un gusto muy refinado. Está muy bien situado cerca de todo: todo tipo de tiendas, el mercado y está a escasos minutos de las playas bonitas de Calella, Tamariu, Pals... y de la vida nocturna de Begur.

¡Nos volveremos a alojar allí de nuevo, sin duda!