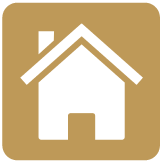 76m2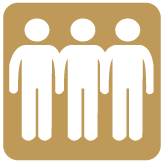 2-4 pax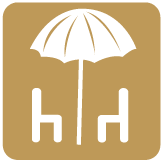 47 m2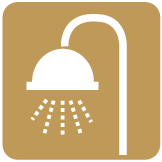 1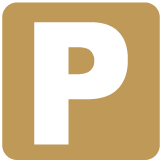 Optional
A beautifully restored Penthouse with 76 square meters of living space, situated in an XVIII century listed building, located in the centre of vibrant Palafrugell (Girona).
A quiet apartment with nice views from the large and private, sunny terrace (47 square meters).
Palafrugell is in the heart of "Baix Empordà" (Costa Brava) only 3km from the magnificent beaches of Calella de Palafrugell, Llafranc and Tamariu.
Register Number: HUTG-016218-72
13&nbspComments
We really liked the experience. matched with the discription on the site, except for the AC, that we couldn't get to work. But other than that ok. Will be back for sure.
Great house with an amazing terrace! Lovely place to stay.
Apartamento precioso y cuidado

Terraza inmejorable para desayunar o cenar o tomar el sol. Situacion en medio del pueblo, la finca es preciosa y tiene todo a mano.

Equipado y reformado! No nos importaria repetir si volvemos a la zona
Un apartamento realmente maravilloso!

Un apartamento realmente maravilloso que era mucho más de lo que esperábamos. Hermosa decoración y vistas encantadoras desde la terraza. El mercado diario está a solo unos pasos de distancia y nos encantó ir a comprar comida fresca local cada mañana.

Es una muy buena base para visitar todo tipo de lugares en la zona y encontramos una nueva playa cada día, así como algunos sitios más culturales.

¡Esperamos volver pronto!

Großartige Dachterasse in der Altstadt einer Kleinstadt


Perfekte Wohnung für Paare und Familien mit max 2 Kinder. Man darf aber zusammen in einem Raum schlafen. Wirklich ruhig trotz Altstadt. Perfekte Terasse

Kurze Fahrt mit dem Auto zum Strand. Ein Auto hilft schon, um die Gegend (Girona, Figueres, Costa Brava etc.) zu erkunden. Schwierig war die Parkplatzsuche, aber das ist ja bekannt in Städten....

Lauras Service als Appartmentmanagerin war flexibel und gut.

Hermoso apartamento con terraza fantástica en artesanos encantadora ciudad

A la vuelta de la esquina de las tiendas, restaurantes, etc., pero con un café muy agradable, justo debajo del apartamento práctico, y buen supermercado a 7 minutos a pie.

El apartamento, o ático, se llega por una escalera de piedra que podía ser un reto para algunos, pero después de la primera vez que aceleró en previsión de alcanzar el gran apartamento. La entrada estaba en una zona de cocina bien equipada con cafetera nespresso, con mesa y un montón de espacio y una vez abierta la puerta de la terraza es una gozada. El dormitorio/sala de estar también está muy bien equipado, con una cama muy cómoda y una final una acogedora área de estar.

El mobiliario antiguo se combina muy bien con el sabor general vigas antiguas y artesanales. El baño era moderno con ducha super. Sin embargo, la terraza con vistas a la ciudad, fue el ganador absoluto, bien amueblada, pero como está en alto un montón de gaviotas de cabeza!

Hay una parada de autobús muy útil al final de la calle que te lleva a todas las encantadoras calas / playas, Calella Palafrugell, Llafranc, etc. - todas diferentes pero con buenos restaurantes y a sólo media hora de distancia.

La principal estación de autobús te lleva a Girona, una ciudad que no se puede perder.

Me enamoré de este establecimiento desde el sitio web y la llegada no fue una decepción en cualquier forma.

Belle appartement confirme au descriptif. ..
Nous avons été charmé par la bâtisse, l'appartement est magnifique avec beaucoup de cachet. Il est très bien situé en plein centre de la ville et joliment aménagé. Non loin, les plages et des paysages à vous couper le souffle. La situation est parfaite que ce soit pour aller en bord de mer ou un peu plus dans les terres. Ces vacances sont un excellent souvenir. Je vous recommande un des appartements de CAN FELIP avec une magnifique terrasse.
This warm, beautiful home is worth every flight of stairs you must ascend to reach It! It is lovely to be at the top of an ancient building in a gorgeous medieval town, where you can watch the sun set, the seagulls fly, and the life of the people below. We made great use of the fireplace during our stay, which made our evenings and mornings especially cosy and comfortable, and the springtime is a perfect time for exploring Costa Brava ... the sea, the flowers, and the food were all perfect. Enric is a great host and he was a wonderful communicator during our planning ... and Mrs. Rosa Maria was also very welcoming when we arrived. This is a very special place and we hope to return again one day. Highly recommended.
Beautiful apartment in an excellent location

My wife and baby (8 months old) stayed here for two months and enjoyed every minute.

The apartment itself is just beautiful. It is spacious, nicely designed and has everything we needed. Importantly for us, it is also very child-friendly. The master bedroom is amazing.

The newly developed deck/patio is a wonderful place to enjoy a meal or do a spot of sunbathing.

The location is great, as it is just steps from the market and the main square. If you have your own transport, you are ideally situated with dozens of beaches and villages to visit.

Enric (the owner) is very accommodating, speaks excellent English and responds promptly to all inquiries. His father lives in the building and has an amazing iron workshop downstairs.

Overall, we would highly recommend this apartment to anyone, from a family to a group of friends.

Submitted Aug 19, 2013

Owner's Response:

It was a real pleasure to meet Jim, Jane and Jack. They were a lovely guests. I really hope to meet them in a future.

All the best.

Kind regards.

Enric.
Perfect position with great charm

Great accommodation - rustic charm with all mod cons making it the best of both worlds. The sun terrace is large, has a great sitting area as well as sun loungers and with great views looking over the rooftops of the town. Being right in the centre means the fish market, street market, patisseries, tapas bars and restaurants are on the doorstep which is really great. I loved the cal sometent tapas bar overlooking the church. The main bedroom has its own lounge area which is really good if you want some time away from from friends and family. The propery was clean and well maintained. The owner Enric and his assistant Rosa Marie could not have been more helpful. The perfect place to stay with a good choice of beautiful beaches a short drive away.

Submitted Sep 13, 2012
the best ever

I have never stayed in such a beautiful holiday apartment before! Everything was amazingly pretty, even the outdoor furniture. Gorgeous bathroom, tasteful furniture, great kitchen, lovely atmosphere. absolutely in love with it. Will go every year from now on. For people who want to go in autumn or winter: there is central heating and even a lovery fireplace. And at such a good price. Older people should be aware that the stairs to the apartment count 52 steps, since can felip is at the top of the building. There was a daily fruit and vegetable market round the corner, and a covered fish and meat market next to it. Palafrugell is about 4 kilometres from the picturesque beaches of Llafranc, Tamariu and Calella. Three lovely small bays. For people with small children: the water at these beaches is immediately deep, you had better go to the beach in Palamos. had the best time ever. Patty (from Holland).

Submitted Jul 23, 2011
Very nice stay !

Following the nice week we've had in Palafrugell from July 2010, i would like to congratulate the staff for their friendly welcome.

We've really appreciated their sense of hospitality and service.

The appartement was very clean, spacious, close to every centre of interest.....actually very convenient for good vacation!

We enjoyed life in Palafrugell for sure. I guess we should be back in a close future.

Submitted Oct 16, 2010